T2 "S/T"
T2 "It'll All Work Out in Boomland" + bonus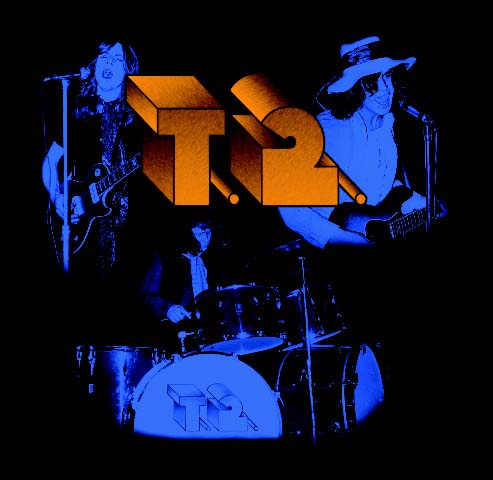 Even though fame and fortune never came to pass for T2, their Decca album "It'll All Work out in Boomland" has become an all-time classic amongst collectors of progressive and psychedelic music, and even in the techno and dj scenes. Apart from a 1970 Sound of the 70's BBC radio session, (included on our Acme/Lion reissue of "It'll All Work Out in Boomland," ACLN 1010 CD), fans assumed that "Boomland" was both the beginning and the end of the group's recorded legacy. But Acme Records unearthed an eponymous second album of material, recorded in 1970 with the original line-up as demo tracks for a planned second album. This was first released way back in the late 1990's, and is now available again thanks to the new Acme/Lion version which is the subject of this one-sheet. This second T2 album, had it been released in 1970, could have put the band on the same level of fame with the likes of Deep Purple, Free, and King Crimson (bands with whom T2 shared a stage). It's hard-driving opener 'Highway,' ablaze with wailing guitars, gives way to moody introspection, culminating with the LSD induced finale 'T2.' It's music that is dreamy without being sleepy; heavy without danger of suffocation. Those of you who were lucky enough to snap up a copy of the limited Acme Deluxe pressings of this album many years ago now can testify to the importance of these recordings. For those of you who missed out the first time around—or who have only recently discovered the greatness of the mighty T2—all we can say is, enjoy the power and glory of the second T2 album!
Tracklist
1 Highway
2 Careful Sam
3 Timothy Monday
4 Cd
5 The Minstrel
6 Fantasy
7 T2

Catalogue number: ACLN 1011CD
UPC: 778578101121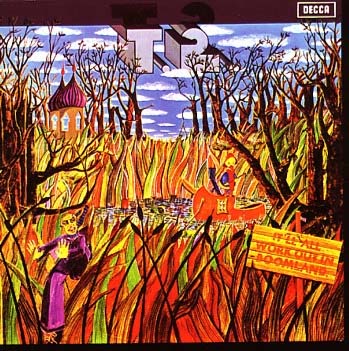 The rise of power trio T2 in 1970 was rapid: important open-air festivals; headlining residencies at the Marquee Club; appearances at virtually every major venue in London. Then their debut album was released; they seemed poised for a breakthrough. As the band recalled, they were playing the Marquee club, with John Lennon and Jimi Hendrix hanging out backstage, which was all to the good. But people were coming forward saying, "we can't find your album anywhere." In short order, the band fell apart. Still, their sole Decca album has become well established as an all-time classic amongst progressive and psychedelic music collectors—even the techno and dj crowds. The fact that it has done so without hype is a testament to the innate quality of the music. The album is packed with melodic acoustic passages, frenzied fuzz guitar workouts, not to mention acid-trip induced lyrical and musical content. It is, in every way, an extraordinary album, one of rock music's best kept secrets, on a par with all the other major works that form the rock music canon of the time. Hefty booklet contains extensive musicological analysis by composer and musician Andrew Keeling, which includes illuminating interviews with band members Peter Dunton and Keith Cross, as well as detailed illustrations. Included as bonus are three tracks from BBC Sessions recorded in October 1970. Licensed from Decca/Universal, UK.
1. In Circles (8:34)
2. J.L.T. (5:44)
3. No More White Horses (8:35)
4. Morning (21:14)

Bonus tracks:
5. Questions And Answers (5:17)
6. CD (7:01)
7. In Circles (9:07)

Catalogue number: ACLN 1010CD
UPC: 778578101022