RAY PIERLE (MCKAY)
"Time And Money"
"Rhythm Of The Highway"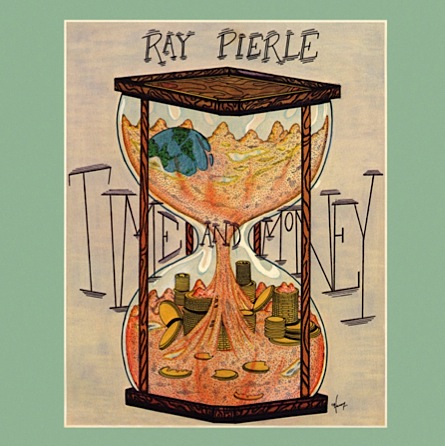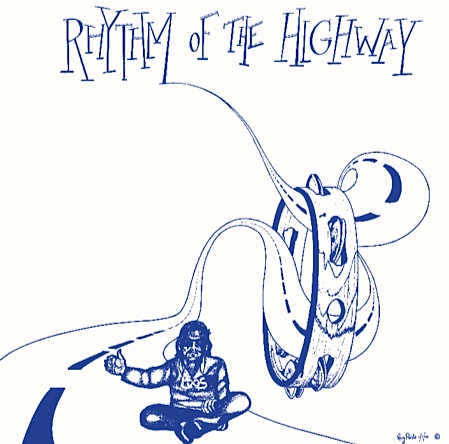 In the years close upon the creation of his 1977 masterpiece "Into You" (as McKay), Ray "McKay" Pierle released two more long-players, "Time And Money" (1980) and "Rhythm Of The Highway" (1981). As with "Into You," both had press runs of 300 and both met with thunderous indifference. By the time of these albums, the rural, organic feel of the earlier recordings had given way to a harder-edged compositional style, but not without a few quirks emblematic of the era. "Time And Money" adhered closely to the hard-rockin' twin-lead quartet sound, while "Rhythm Of The Highway" added synthetic elements and some ever-so-slight new-wave/power-pop leanings; plenty of bar-band gigs ensured Pierle was always fully-informed of current trends. Obscure Oxide and Lion Productions are proud to present the first-ever reissue of these two LP's, conveniently fitting on one compact disc in their entirety, with all tracks transparently transferred from the original analog master-tapes. All original text and imagery from each release is also preserved, and Ray has been kind enough to provide newly-transcribed lyrics for everything, along with detailed liners putting everything in context.
Time and Money
01. Roll Me Up 2:58
02. Workingmans Blue 2:37
03. Start Over 3:33
04. Pass it On 2:23
05. Till the End of the Night 3:35
06. Through the Snow 2:16
07. Sit Yourself Right Down 3:46
08. Time and Money 3:50
09. C'mon Stranger Dance 2:28
10. Wish I'd Always Feel This Way 3:49
11. Just Thinkin 3:06
12. Blues Skies Are In My Eyes 3:46
13. Madman Money 3:20
14. Livin' Them Lies 3:00
Rhythm of the Highway
01. Rhythm of the Highway 5:19
02. Let's Drive 4:46
03. Right Away 2:15
04. Can't Fight It 3:27
05. Left On the Jukebox 3:05
06. She Hung Up On me 5:28
07. Rainin On Me 2:41
08. Thinkin Of You 3:06
•Follow-up albums to McKay "Into You"
•Comes with a full-color, 24-page booklet featuring all original text and imagery preserved, plus lyrics, rare photos and new liner notes by Ray!
•Audio digitally transferred, with no added compression nor equalization, from the 1/4" two-track analog reels at QCA, Cincinnati.
•Limited edition of 500 copies, hand-numbered by Ray Pierle
Catalogue number: LION 686/OO
UPC: 778578068622