MYSTERY PLANE "Still Life" CD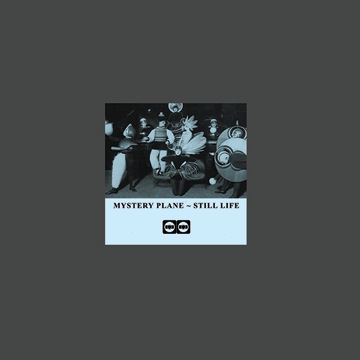 Mystery Plane formed in 1980 from the ashes of 70's new wave band 3D5 who's line-up also featured future Cure member Porl Thompson. This record was originally a demo cassette made in 1981 that was hawked around record labels with a view for release. Later Color Tapes released a 100 copies edition.
This sublime minimal basement krauty synth LP was inspired by bands such as Neu, Amon Duul ll, and "Vienna" period Ultravox. The album features guitar work of Gerald O' Connell who was a big fan of Ash Ra Tempel's guitarist Manuel Gottsching. A year later he went on to form Lives Of Angels who made the classic cold wave album "Elevator To Eden" which was originally released on Color Tapes in 1983. Mystery Plane have been featured on the highly touted (and deseverdly so) Cold Waves Of Color compilation series. Remastered by Denis Blackham. CD edition includes two absolutely excellent bonus tracks, 'Graveyard In the Sky' and 'Heart of Darkness.'
•First reissue in our Color Tapes series of a full-length cassette release from the Color Tapes catalogue
•Inspired by bands such as Neu, Amon Duul ll, and "Vienna" period Ultravox
•Digipack edition of only 500x copies, w/two excellent bonus tracks not on the vinyl edition!
Track List:
01. Telephone
02. This Is Your Life
03. Something To Prove
04. Tightrope
05. Somebody Else
06. Poor John
07. Crying Again
08. Death Sentence
09. (Do The) Shah Of Iran (Twist)
10. Still Life
11. Silence After Midnight
Bonus Tracks:
12. Graveyard In The Sky
13. Heart of Darkness
MP3 Samples:
01. Telephone
02. Something To Prove
03. Tightrope
Catalogue number: COLOR CD 04/LION
UPC: 778578111427