Various "Cold Waves of Color"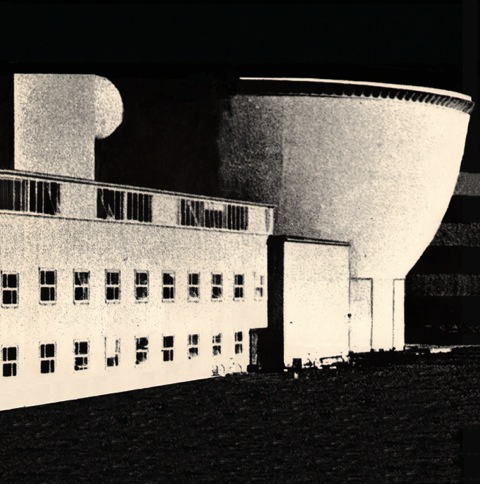 Various "Cold Waves of Color"
Collection of rare UK cold wave tracks taken from Color Tapes label cassettes released in micro editions between 1981-1985. Color Tapes was the brainchild of future Sun Dial leader Gary Ramon: "Living in East London, it was a very grey and bleak time. Huge imposing tower blocks, gasworks and concrete just about everywhere. You couldn't walk through some areas without the risk of being shot at by an air rifle, or worse. Luckily, salvation was in the music. The musical landscape was changing. I saw a very early gig by an unknown all-synth band called Depeche Mode at a dingy pub under a flyover called The Bridge House in Canning Town, London. Following this I saw Grandmaster Flash & The Furious Five and started buying records by the likes of Afrika Bambaataa. At the other end of the musical spectrum, we were picking up records by Stockhausen, John Cage, Pierre Henry and Moondog, and combing junk shops for anything else that looked interesting!" The UK cassette scene and DIY ethos were thriving. Color Tapes was born. Home multi-track recorders were luxury items. They had to make do with sound on sound recorders, bouncing between reel-to-reel and cassette machines if they wanted stereo. What you're about to hear for the first time since those days is a snapshot of Color Tapes: released material and other unissued tracks too. This compilation is the first of a series of Color Tapes/Lion Productions releases of material from the Color Tapes archives.


Cold wave, electronic synth pop, and minimal tracks from the Color Tapes archive, recorded between 1981-1985
Features cold wave pioneers Lives of Angels, WeR7, and Modern Art
Tracks drawn from DIY cassette editions of 100 copies (or less)
Two bonus tracks not on import vinyl edition

Original sound recordings owned by Color Tapes. For licensing enquiries, please contact us at the e-mail above.

Track List:

Berserk In A Hayfield • Tease • From An Hour of Color • Released 1984 • (4:16)
Modern Art • Alternative Universe (edit) • From Alternative Universe (Third state) • Art Gallery Exhibition tape 1985 • (3:57)
Lives Of Angels • Lives Of Angels • From An Hour of Color Vol.3 • Released 1985 • (4:18)
The Lord • Winds of Space • From Winds Of Space EP • Released 1984 • (3:32)
Berserk In A Hayfield • Code • Previously unreleased 1983 • (3:51)
WeR7 • Don't Surrender • From Rock N Roll Is The Most • Released 1983 • (3:33)
Mystery Plane • Pigsty Cafe • From Punishment Block • Released 1983 • (6:05)
Stereo Machines & Kinesis • Excerpt From Cassette No. 10 • From S.M.A.K. 10 • Art Gallery Exhibition tape 1985 • (3:16)
WeR7 • Volt Air • From Dance To This • Released 1982 • (3:08)
The Lord • Space Is The Bass • Previously unreleased 1984 • (3:41)
Disintegrators • Beyond Reason Beyond Time • From Disintegrate EP • Released 1983 • (4:44)

Bonus tracks:


Lives of Angels • Threatened • From An Hour of Color 2 • Released 1985 • (2:26)
Modern Art • Age of Lights (instrumental version) • Previously unreleased 1985 • (5:50)
Catalogue number: COLOR CD 01/LION
UPC: 778578111120