the CASE "Blackwood"
LP edition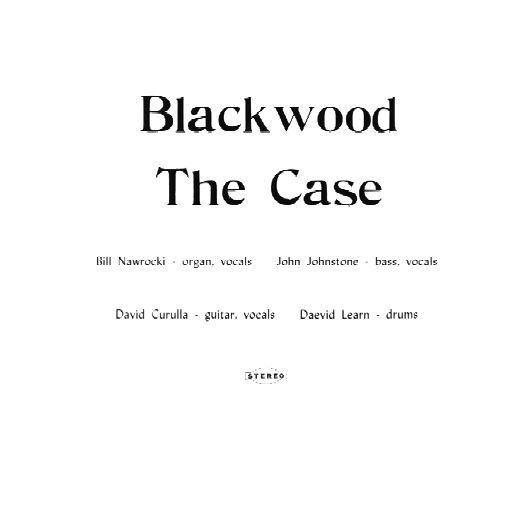 Blackwood. The title alone is portentous, at the very least semi-evil sounding. Fear not, there are no devils, demons, or witches lurking in these woods. Instead we have a heretofore almost completely unknown and rarely spoken of album of nine original tracks, self-released on the legendary RPC Records label by a group of self-motivated teens from Pennsylvania. Luckily for lovers of musical mayhem, the Case got access to their school music room and a four-track recorder over a Christmas break in 1971. A rock-solid, hard-driving rhythm section lays down the necessary underpinning for moody organ and beautifully-toned guitar. There is sheer joy at play here, a kind of rock 'n' roll exuberance—with ample raw talent and wicked riffing—which shines through on every cut. Raw, primitive, like the Velvet Underground at their best.

• Terrific primitive album recorded in 1971 by some very advanced high-schoolers during their Christmas vacation, self-released on the legendary RPC Records label

• Color booklet includes notes by the band + rare photos

• 180 gram vinyl, limited to 500 copies.
Track List:
Side A:
1. Someday (5:05)
2. On My Way (3:36)
3. Ali On the Run (4:01)
4. Crystal Ball (7:49)

Side B:
1. Coming Home (2:53)
2. Loneliness (3:12)
3. Blackwood (7:11)
4. Lover (4:25)
5. Out of It (3:01)

Catalogue number: LION LP-119
UPC: 778578311919